Majestic Sun B201 Miramar Beach ( Destin )
BOOKING FOR SPRING Oceanfront Beachfront 3 bed 3 Bath Condo Majestic Sun B201, Destin, Miramar Beach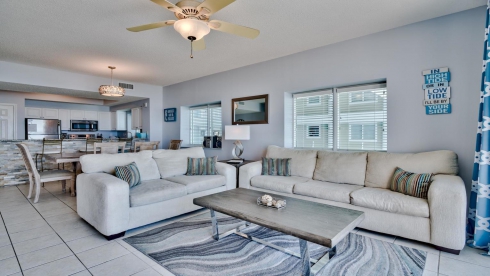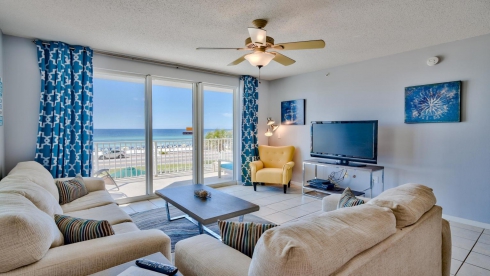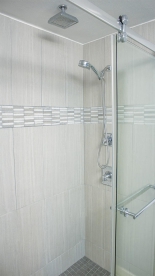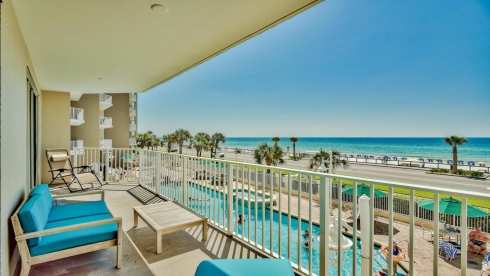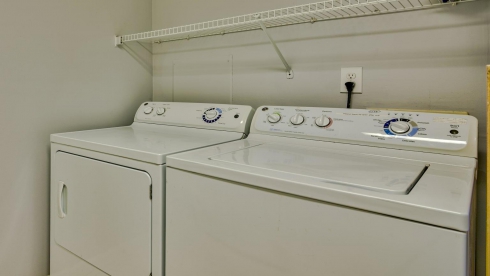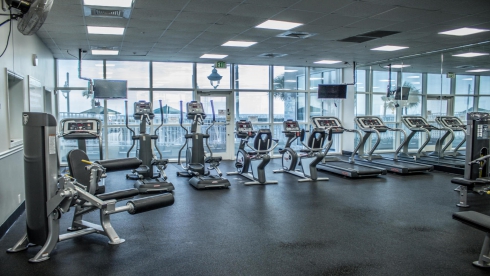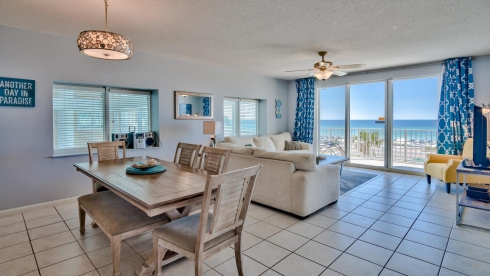 ---

My ECBYO Majestic Sun Listing
Description
Condo is a COMPLETELY REMODELED in December 2016 but have continued to keep the condo updated. Repainted spring 2019, new water heater in 2019, new AC unit on roof 2018 and new washer and dryer January 2020.  3 bedroom/3 bath oceanfront - beachfront- ocean view unit overlooking the outdoor pool from the balcony on the 2nd floor! This unit is great for families with children as you can sit on your balcony and watch the kids swim in the outdoor or indoor pool or hot tubs while enjoying the beautiful view of the Gulf of Mexico. If you wish to have quiet time you can close the sound proof sliding doors and have silence. Living room and master bedroom accesses balcony and the windows in living room and kitchen also overlooks the indoor pool and adds a lot of natural light. Front door is directly across from the stairwell so very easy access to ground.
Master bedroom - Overlooks the outdoor pool from balcony with king bed. Master bath has new granite counter tops, 2 vessel sinks, faucets, mirrors and lights and COMPLETELY TILED SHOWER WITH RAIN HEAD AND GLASS DOORS COMPARABLE TO ANY 5 STAR HOTEL. You have to see it to believe!
Second master - has queen bed with private full bath also with new granite counter top, vessel sink, faucet, mirror and light.
Bunk bedroom - has 2 sets of bunk beds so sleeps 4. Third bath accesses the bunk room and also main living area and has new granite counter top, vessel sink, faucet, mirror and light.
Beach chairs/toys - We do have some beach chairs, umbrella and toys we have purchased and that have been left by other guests in the bunk room closet. Feel free to use them and if you would break anything please replace for the next guest.  You can also rent them from La Dolce Vita Beach Service at
850-650-0289
.
Living room - has new queen sofa sleeper with upgraded mattress for comfort. Condo sleeps total of 10.    Breakfast bar front has been transformed with a rock wall feature and 3 bar stools. All new paint throughout entire condo with an upscale beach decor with all tile flooring and new furniture including sofa, love seat, tables and new dining table with 4 chairs and bench. Kitchen has granite counter tops and all new SS Frigidaire appliances ( Fridge, stove, microwave and dish washer ). A spice rack, knife set, coffer maker and blender is also available in the fully stocked kitchen. Each bedroom has flat screen TV's and living room has 50" flat screen.
Majestic Sun has an on-site beach gift shop and a fully equipped fitness center. You can work out and watch the ocean while you do it. Enjoy the sugar white sand beaches and emerald green waters as you enjoy a day or evening walk down to the beach or along the walkway on old 98. The new club house area offers an internet cafe, lounge area, a banquet room and a theater room, 18-hole champion golf course, 8 tennis courts, nature trail, fresh water lake, bicycle rentals located on the property. This is part of the SeaScape resort.
Walking distance to Whales Tail, Surf Hut and The Beach Bar with numerous other restaurants a very short distance away. Also new restaurants and bars have moved from Baytowne Wharf to the new 98 side of SeaScape.  Just walk across the resort past the golf course. Silver Sands Outlet Mall is 1.3 miles away.
B201 located on the 2nd floor of B Building is a luxury condominium resort unit overlooking the Gulf of Mexico. Free cable and wireless internet is available for surfing the net, catching up on emails, or if absolutely necessary doing a little work from the beach.
WE HAVE VERY STRICT SPRING BREAK POLICIES. FAMILY VACATIONERS ONLY. NO UNCHAPERONED GROUPS OR VACATIONING STUDENTS.  
| From/To | Nightly | Weekend | Weekly | Monthly | Min Nights |
| --- | --- | --- | --- | --- | --- |
A LITTLE PIECE OF HEAVEN
This is a lovely clean, tastefully decorated condo with brand new appliances and a well equipt kitchen. The beds are very comfortable and the rooms quite spacious. The location is very good and close to the stairwell. The owner George is very easy to work with. With all the amenities that the Majestic Sun has to offer and being on the gulf this is a win win vacation spot.
12/22/2016
Perfect Vacation Spot
This condo exceeded our expectations by a landslide! When we arrived everything was clean, stylish, and newly renovated. From the new appliances and space of the kitchen to the comfort of the bedrooms, this condo will make your experience the best of the best. One of our favorite parts were the master shower, standing rain shower and double sink, perfect to refresh after an afternoon on the beach. The living area was inviting, spacious and the couches were as comfortable as you can get. The view from the balcony shows you the beautiful beachside of Miramar Beach and wonderful outdoor pool and hot tub area. One of the most helpful features was the washer and dryer, it was easy to wash towels and any dirty clothes we had. The owner George was incredibly friendly and made booking/staying simple and easy. When we had questions he got back to us immediately and assisted us to the maximum. We will definitely be returning to this area and will book with George without a doubt. I would recommend this place to anyone looking for a outstanding 10/10 experience.

Date of arrival

March 11, 2017
03/11/2017
Excellent Unit, Wonderful Location, Terrific Amenities

My family and I stayed here during Spring Break and had a great time. This 3 bedroom condo has plenty of room. When we arrived the unit was extremely clean and ready for us to stay. All we had to do was unload the car and hit the beach. The second floor location made it very easy to get to the pool and the beach. The view is perfect allowing you to see the pool with the beach in the background. We really loved the location on the beach as well. There are plenty of great restaurants within walking distance so no need to get in your car and drive. Be sure to check out the Surf Hut for dinner! Plus the grocery store is less than a mile from the unit. The owners were very helpful in making sure we had no issues with our stay. We plan to stay here in the future!
04/01/2017
Terrific views, excellent styling

This condo has it all, amazing views, beautifully appointed, great upgrades. Wonderful location and the resort has excellent pools / hot tubs. 100% recommend it!
03/01/2017
Home away from home

This condo was exceptional. The spacious bedrooms and bathrooms were great for our family vacation. The newly remodeled unit exceeded our expectations. Would definitely stay here again.
03/01/2017
Exceeded ALL Expectations
We have been to Destin several times over the last two years staying at different houses and condos. I think we have found a spot! We had more room in the condo that what I expected to have. The location was perfect as you had visibility to the pool and hot tubs from the balcony. There is not one negative about the condo and the owner. George was very prompt and easy to work with. Highly recommend and we will be booking our next visit with this condo.


05/27/2017
Nice, clean condo with great location

We thoroughly enjoyed our stay at Majestic Sun! The owners were easy to work with and replied quickly with any questions we had. The condo was recently updated and very well stocked. The bedrooms were good size and we loved that each one had its own bathroom! The location was great with a "beach store" in the lower level of the building for any last minute beach needs. The grocery store just a mile away was very convenient as well. The views are amazing from the balcony which was a great size...nice to sit and enjoy coffee every morning! I was initially concerned about crossing the street to get to the beach, but it wasn't a problem at all! The crosswalks are well marked and traffic was very courteous every time we appproached. This condo is directly above the pool which was also nice! And the full size laundry room was fantastic! The beach was great as usual...We saw dolphins more than once, and a manatee too:) We will definitely choose this condo again in the future!
06/03/2017
GREAT VACATION SPOT
We had a great time in Destin and especially enjoyed this condo. We had a 7 and 9 year old, along with our new baby who was only four weeks old. This condo was close to everything and made it easy to get both to the beach and the indoor pool which the kids loved! Condo was clean and had everything we needed. We would definitely stay here again!!
03/18/2017
Great Central Location

We stayed here at the Majestic Sun and it was fantastic! Very roomy, warm, and welcoming! The condo is in a beautiful location between the indoor pool, the outdoor pool, and of course the beautiful ocean! The 3 bedrooms and 3 bathrooms, along with the laundry room are very accomodating for a large family. Thanks for having us!
07/08/2017
GREAT PLACE AND LOCATION

The condo was great! Good location close to anything you could want on vacation. Condo was recently renovated, very nice and clean. The view is from the second floor right over the pool.
06/24/2017
EXCELLENT VACATION SPOT

This condo was fantastic! The condo was very accommodating for a large family and in a perfect location. It was everything we needed. Easy access to the beach and pool. Thank you we hope to stay there again!
07/22/2017
BEAUTIFUL CONDO

The condo was gorgeous just as the pictures showed. It's probably one of the best locations in Majestic Sun. It is one of the only ones that you can see both indoor and outdoor pools. It also has a great view of the ocean but only on the second floor. The beds were comfortable and the kitchen was well-equipped. It was one of our best vacations and we plan to go back next year.
08/19/2017
Beautiful condo with wonderful view!

My family had a wonderful stay in your condo. With potentially crazy weather, you made sure to keep me updated. The condo was beautiful and had everything we needed for a perfect vacation.
09/09/2017
Awesome vacation
Would strongly recommend this condo. Great location right by the stairs with a beautiful view. The condo was clean and roomy. My family thoroughly enjoyed our stay. The property owner was very easy to work with and we would definitely rent again. Thanks for sharing your home with us.


09/23/2017
Gorgeous
This condo was absolutely beautiful just as the pictures show it. We loved having the beautiful view and overlooking the pool. We had perfect weather for the week. All the beds were very comfortable and all the furnishings were just like home. Would definitely come back to this condo without a doubt. Great having a separate laundry room that was large enough to set coolers and other items. George was wonderful to work with at all times. Loved having easy access by being right by the stairway do not having to walk to the elevators. Our family had a great stay and we hope to book again in the future. Thanks for sharing your beautiful condo.

10/07/2017
BEST CONDO EVER

We loved this condo, it was so nice and conveniently located to everything. The view was awesome, with the beach being right across the street. We also had a great view of the outdoor pool and indoor pool. We loved how beautifully decorated this condo was and the fact that everything was new and so clean. It was bright and spacious and had all the modern amenities. The pool was beautiful and I was so happy it had a heated indoor pool. It also had two hot tubs by the outdoor pool, which we did use a lot since we went in December and the weather was cooler. We loved how conveniently located it was to many restaurants, and stores that we could walk to. The owner, George Custer is such a nice guy and so easy to work with. It was one of our best trips yet, we definitely plan on returning to this condo and will recommend it to our family and friends.
12/11/2017
NEWLY RENOVATED OCEANFRONT CONDO

We are Snowbirds who rented this condo for January and February 2018.

This is a beautifully decorated condo. We loved being on the 2nd floor where we could sit on the deck and view the beautiful ocean and outdoor pool. It has a fully equipped kitchen and a lot of room throughout. Great for families. Three spacious bedrooms (one has bunk beds for the kids.) Couch makes a bed. This condo is clean and well maintained. The owner is great to work with. Close to shopping and restaurants. I would highly recommend this condo.
01/02/2018
GREAT!!!
Very nice and clean!! Well accommodated and cozy
06/14/2018
Beautiful Condo! Great Location!
We absolutely loved this condo! It's completely updated and is beautifully decorated with beach decor and color. The beds were comfy & the kids loved having the double bunk beds in their room :) We enjoyed having the indoor / outdoor pool along with the fitness center so close and accessible. Also liked the option to use the steps that were so close to our condo instead of the elevator. The location is great and near everything. The owner, George is very nice and easy to communicate with. We definitely recommend this condo! PERFECT vacation spot!!
06/23/2018
Perfect Vacation

Everything about this condo and the experience was perfect. We had nothing negative to say about our stay. George was great and answer all of our MANY question promptly and was so very nice. The condo was beautiful, the walk to the beach was very short and easy. The pool was nice and cool (inside and outside). Normally this time of year the pool feels like bath water. We found it easier to park on the 3rd floor and walk across the cross walk then take the stairs that are right outside the door of our condo (201B). We always love to rent a boat from Luther's and spend the day at Crab Island. You won't be disappointed. Our favorite restaurants were Lulu's and McGuires. We went to McGuires twice during the week, once for the steak and then to try the burger and 18 cent bean soup. Everything there is delicious. Until next year Majestic Sun.
07/07/2018
Beautiful Condo and Vacation Spot!
The condo was perfect for our family's beach vacation. It is very roomy and beautifully decorated. It was nice having the washer and dryer in the unit. We loved the condo location, which overlooks the indoor and outdoor pools with a great view of the beach across the street. The best of both worlds! George, the owner, is very easy to work with and responds very quickly to any question you may have. We highly recommend this condo and plan to return.
08/04/2018
Absolutely amazing experience!

From the initial booking George was incredibly helpful and was very attentive to any needs we had throughout our stay. The condo is absolutely beautiful, well kept, and very clean. We would absolutely stay here again and recommend this condo to anyone looking to stay in Majestic Sun!
09/15/2018
Perfection! Would definitely stay here again!

The unit is located on the second floor which made it super easy to get to. Also being able to see both pools from the unit made it great for kids and keeping an eye on them. The unit was clean, beds are comfortable, and it had everything we needed for 3 adults and 4 children.
10/27/2018
Great View
This is a great condo for families. Roomy and stocked well to fix meals in. Great ocean view from balconies. This is our second time staying here. Will be back again.
03/23/2019
Just what I needed!!!
Wouldn't have wanted to spend my spring break anywhere else! This condo was perfect!! It was updated, clean and had everything you needed for a relaxing vacation. The view each morning was amazing!! The walk to the beach was a breeze!! Great restaurants and stores in walking distance which was convenient!! George was great and easy to work with!! Would definitely recommend this condo in Majestic Sun!!
03/18/2019
Awesome Ocean View
It was awesome to wake up every morning to an ocean view. This condo was clean, roomy, and beautifully decorate. It was PERFECT! Great location to walk to the stores and restaurants. I would highly recommend this condo!!
03/18/2019
Just What We Needed!
This condo was perfect for our Spring Break vacation. The condo is well-stocked and had plenty of room for our two families (6 adults, 3 teenagers). The beach is just across the street and a very easy walk. The balcony was a wonderful place for our morning coffee. George was easy to work with --even with our crazy questions and requests. We love the Destin area and vacation here often. I would not hesitate to rent from George again.
04/14/2019
B201 Majestic Sun
We can not say enough about the Beautiful Condo. It was clean, had everything we needed. Perfect location on 2nd floor over looking pool. At end of Hall so quiet. Walkable to both Whales Tail and Beach bar for yummy drinks, lunches and dinner! George the owner was very quick to respond and works with you Every Step of process to ensure your Vacation is perfect! We will be back next year for sure!
05/04/2019
Majestic trip May 2019
Clean and comfortable. Nice up to date condo. Nice ocean and pool views. Easy beach access. Owner George easy to work with.
06/03/2019
B201, Majestic Sun
Perfect vacation spot! This unit is right above the pool and across the street from the beach. This ocean front unit is lovely! We enjoyed our stay very much! The owner could not have been nicer!
06/22/2019
Nice Stay
George was quick to address any needs we had. The location is excellent, and we enjoyed being close to the stairs so that we did not have to wait for the elevator. The condo is roomy and had plenty of room for 4 adults and 5 kids. We visited during the busy July 4th week, so being able to walk across the street to the beach was wonderful.
06/29/2019
Fall Break 2019
Condo was great - beautifully decorated, clean, the beds were comfortable, loved the ocean view. We loved the fact that we could just take the stairs; however, the elevators were also super quick and never crowded. George was easy to work with and always available if i had a question/needed assistance. Our only negative was we are used to our a/c being on 70 and sometimes lower at home and the condo a/c did not go below 75. Overall we had a fabulous vacation and loved the condo/resort.
09/21/2019
Fall Break Family Vacation
We had a FABULOUS stay over fall break. George was very easy to work with and always available if I had a question. The condo was very roomy. We loved being near the stairwell. It was very convenient. We will definitely book with George again!
10/14/2019
Fall Break 2019
This condo was beautifully decorated and very convenient to the beach. Since it was on the second floor, it was easy to park and use the stairs instead of waiting for the elevator. Any questions we had were promptly answered by the owner, George, and we appreciated his input on area restaurants. We would definitely stay here again.
10/19/2019
Great beach-front condo!
Like others have commented - this is a great condo to rent. Beautifully decorated and super easy access to the beach. The pool was very nice and well maintained - it was cleaned every morning before it opened. The owner, George, was very responsive to any questions we had and was easy to work with.
05/23/2020
June 2020
The Condo and resort is great for the family. We really enjoyed this condo and would definitely rent it again if available. We loved the 2nd floor with easy access to the stairs to skip the elevator. George was very easy to communicate with and always available if needed assistance or questions. Great location and easy in and easy out. Thank you so much to take our reservations and looking forward to doing it again.
06/20/2020
Amazing View
This Condo was perfect for our family vacation. The view was beautiful all day long. Loved how close it is to the beach and pool. George was always available if I had questions .
06/26/2020
Perfect View
The condo is well maintained & stocked. Love the large laundry room, we stored our coolers & beach chairs in there nightly. My favorite part was sitting on the master bed looking at the ocean. The view was amazing. George was always handy with a txt.
07/11/2020
Awesome 2020 Vacation
Wow , what a awesome condo and location. Very clean and had everything we needed . The view was amazing from the balcony over looking the pool. We were able to walk to many local restaurants from the condo and eat delicious seafood. Parking was easy and the stairs are close so you don't have to use the elevator which are fast if you chose to use them. Mr. George was the best rental owner I have ever rented from. He made sure we had the best vacation. I defiantly will be renting here again next year.
07/25/2020
Beautiful condo with stunning views
from start to finish I had zero hassle from george custer and great communication all the way through. The condo is so beautiful and the area is fantastic! Great views of pool and the gulf.
08/15/2020
Wonderful View and great location
Very spacious condo, large laundry room and fantastic view of pool and ocean. George was always available if you had problems or questions. Indoor pool was great for 11 month old grandbabies.
09/19/2020
Bedroom Setup
1 Queen Bed
1 King Bed
2 Bunk Beds
1 Sofa Bed
Dining Room
Dining Table
Eat in Counter
Formal Dining Room
Barbecue - Grills
Community Charcoal Grill
Community Gas Grill
Bathroom
Bathtub
Linens & Towels
Private Bathroom
Shower/Tub Combo
Walk in Shower
Bedroom Extras
Private Bathroom
Walk-in Closet
Alarm Clock
Cooling Comfort
Ceiling Fans
Central Air Conditioning
Disability Access Features
Entertainment
Big Screen TV
Cable TV
Fishing
Golf
Jet Ski
Kayaking
Minature Golf
Scuba
Snorkling
Stereo
Swimming
Television
General
Linens Included
No Pets
No Smoking
Vacuum
Fitness Center
Condo
Elevator/Lift
Online Booking
Home Office
High Speed Internet Access
Wireless Internet Access
Kitchen
Washer/Dryer
Blender
Breakfast Bar
Can Opener
Coffee Maker
Dishes
Dishwasher
Disposal
Fully Equipped Kitchen
Garbage Compactor
Gourmet Kitchen
Ice Maker
Ironing Board
Microwave
Mixer
Oven
Pots and Pans
Refrigerator
Stove
Toaster
Utensils
Outside Living
BBQ Grill
Community Pool
Deck
Outside Shower
Patio
Porch Furniture
Restaurants
Water Park & Wildlife Viewing
Indoor pool
Gulf/Ocean View
Gulf/Ocean Front
Balcony
Beach Service Provided
View (Water)
View (Lake)
Waterfront
Beachfront
Parking
Covered
Parking Available
Parking for 2 cars
Garage Included