Majestic Sun Destin Vacation Info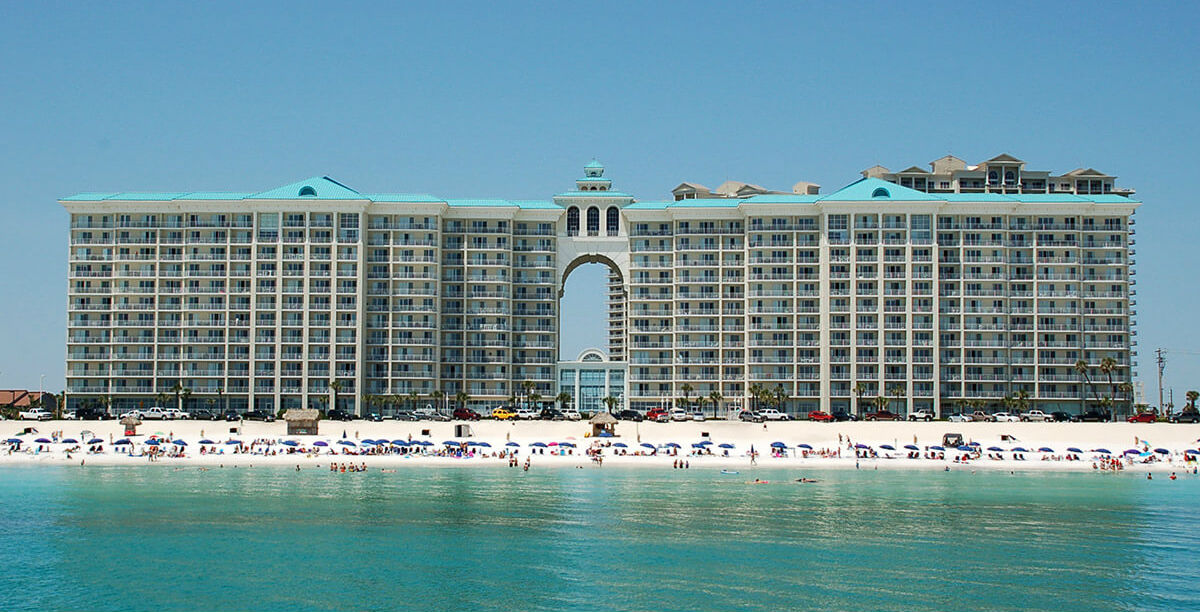 About Majestic Sun Destin
Majestic Sun in Destin, FL is located within the popular Seascape Resort. The community features luxury, high-rise condominiums, with each providing incredible, unobstructed Gulf of Mexico views. There are nearly 300 condo units, split between two separate buildings with an arch formed in the middle. Guest will be memorized by the incredible scenery from their private beachfront balcony.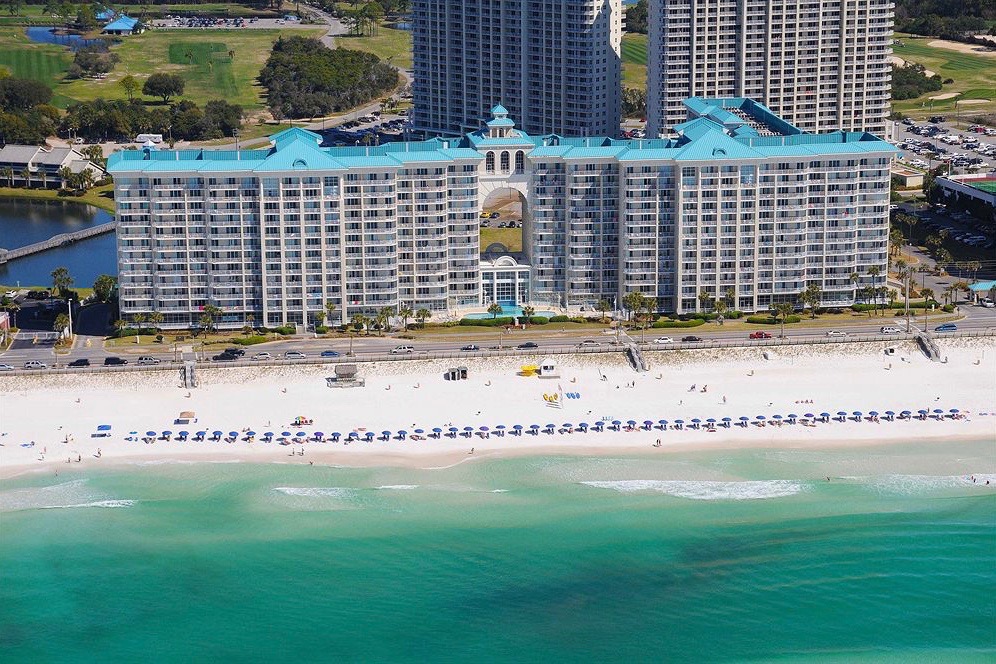 Beach Access
The incredible views of the Emerald Coast from the private balcony of a Majestic Sun Destin Condo are simply breath-taking. During your stay, you will be able to enjoy unlimited access to 2,000 of sugar-white beach property, along the Gulf of Mexicos shoreline. While at the beach, you will receive beach service each day for umbrellas and chairs.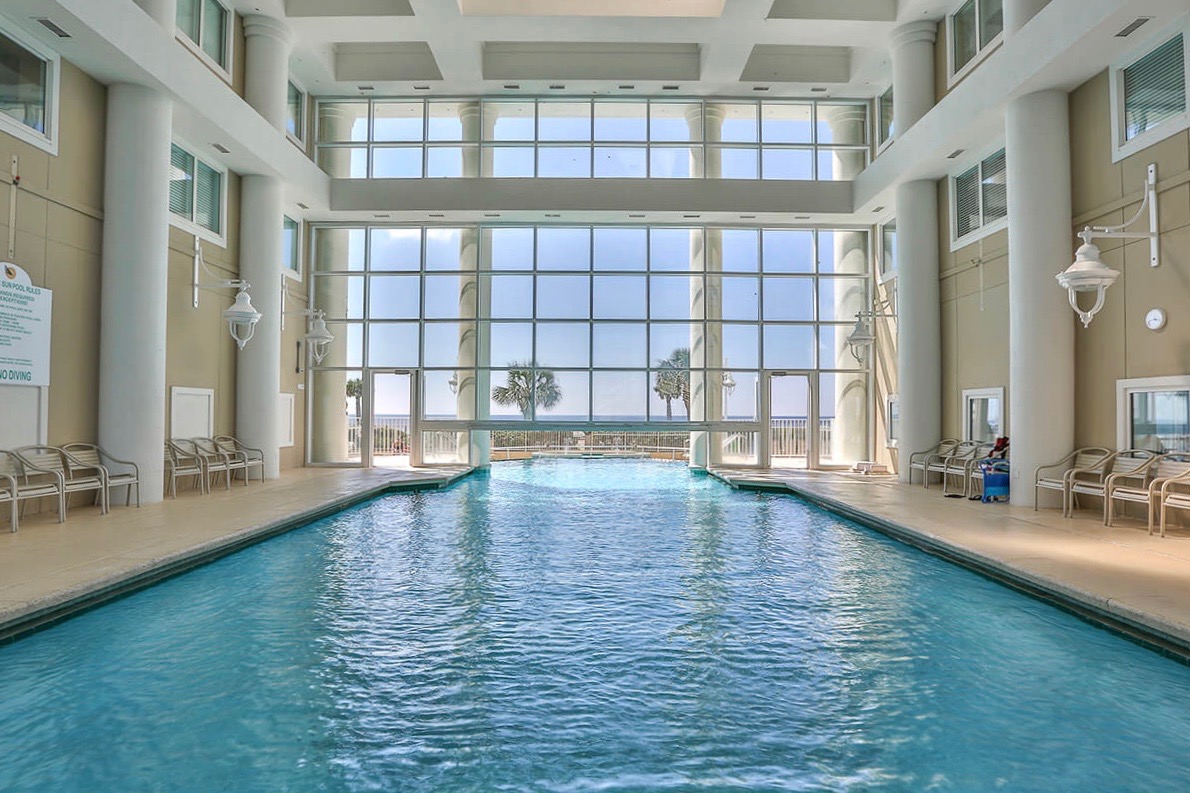 Swimming Pools
The pool area at the Majestic Sun, features a multi-layer indoor/outdoor pool, which is situated directly under the Majestic Suns Arch. If the weather is cold or rainy, head on over to the heated indoor pool, which is situated below a three-story tall, cathedral ceiling. You will be amazed with the beautiful scenery of the white, sandy beach shoreline through the unique wall of glass; theres also a waterfall flowing beneath the glass wall and into the outdoor pool below. The pool area is complete with two hot tubs on a deck, which also overlooks the Gulf of Mexico. You will also have access to other pools, located throughout the Seascape Resort.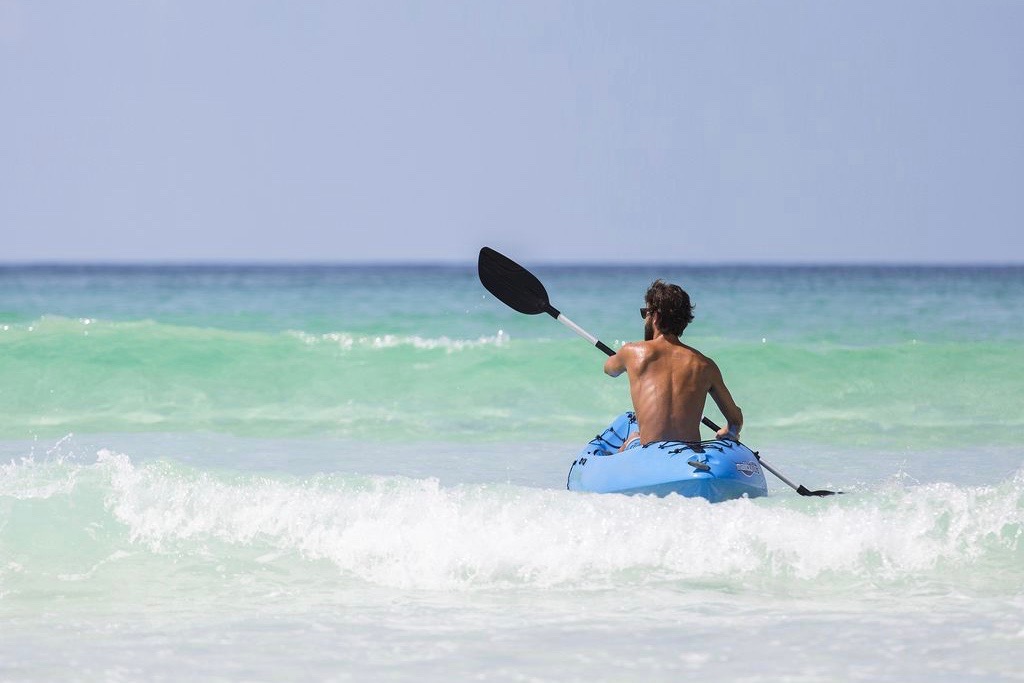 Watersports & Beach Activities
The Emerald Cost is well-known for its prestigious white sandy beaches & emerald-blue waters; which will allow guests the opportunity to enjoy some incredible watersports & beach activities. Popular choices at the Majestic Sun / Seascape Beach Resort, include: jet-ski rentals, kayaking, parasailing, paddle boards, along with much more. You can also bring a rod & reel to the beach and test your skills on some saltwater fishing.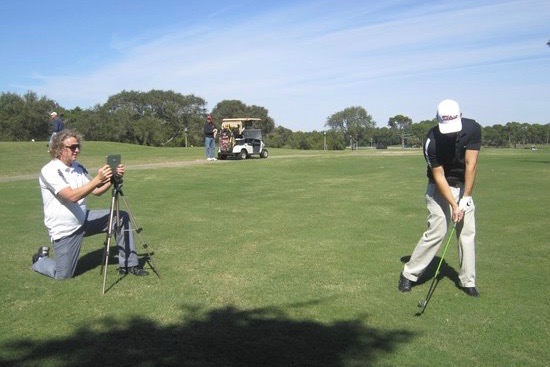 Championship Golf Course
The Seascape Golf Course is an incredible place to enjoy a round of golf. You will find lush contoured fairways, along with exquisite greens throughout the 18-hole championship course. It was designed by architect Joe Lee in the early 1970s. The course winds through the resorts lush forest and along the beautiful lakes, providing a memorable experience. Dont have a set of clubs with you? Dont worry, you can rent a set of golf clubs from the resort.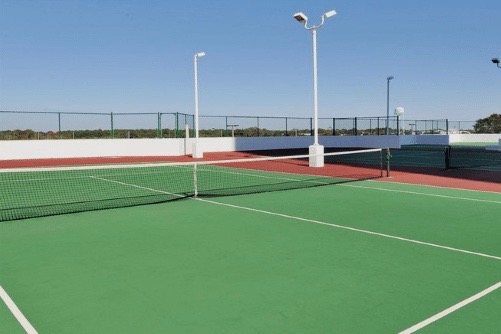 Tennis Facilities
The Seascape has been ranked a 5-Star Tennis Resort within the United States. The incredible facilities feature: 8-Tennis Courts (6-Green Rubico & 2-European Red Clay). There is also a fully stocked golf pro shop, along with a knowledgeable professional staff.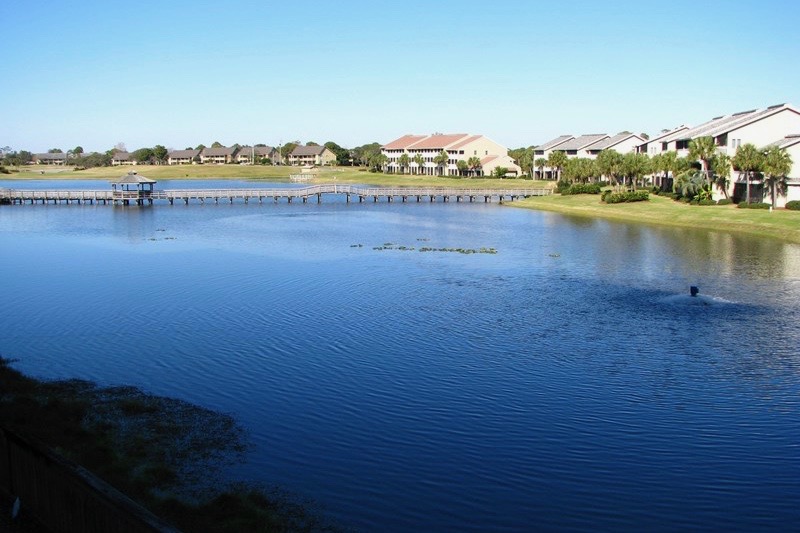 Stewart Fishing Lake
While you are loading the vehicle, and preparing for travel to Majestic Sun Destin, be sure to bring some fishing equipment. Stewart Lake is a freshwater lake at the Seascape Resort, located along the beautiful golf course. You can fish the lake, allowing family and friends to have some fun and spend some quality time together.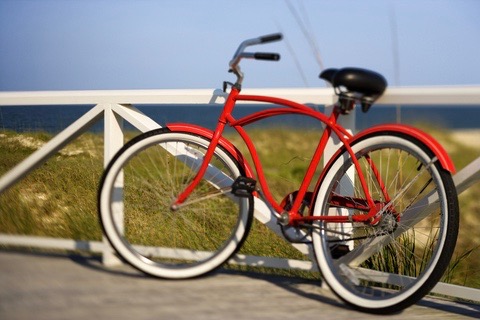 Bicycle Rentals
Riding bikes is a great way to explore and enjoy the Emerald Coast. You will find bike paths lining along Scenic 98, through Destin and Miramar Beach. As a guest of the Majestic Sun, you will have access to a large selection of bicycle rentals & equipment for men, women and children from Seascape Resort. Leave your vehicle at the condo and enjoy a day of riding by the coast, enjoying various attractions, along the way.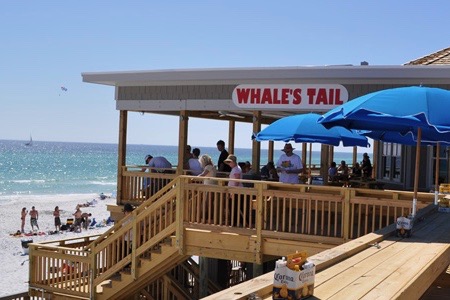 Restaurants
There are endless dining options throughout Destin, Florida and the surrounding area. However, you will have one of the best restaurants in town, directly in front of your condo on the beach! The recently renovated Whales Tail Beach Bar and Grill is a long-time Destin Landmark. Locals and tourist have both flocked to this bar & grill for over 30 years. Doors open at 7:00 a.m. to begin serving breakfast, followed by lunch and dinner. Be sure to enjoy a meal there, while staying in your Majestic Sun Condo Rental.