Majestic Sun 1011A Amazing Views , Diamond Floor plan
Majestic Sun 1011A Updated Throughout, Guest Favorite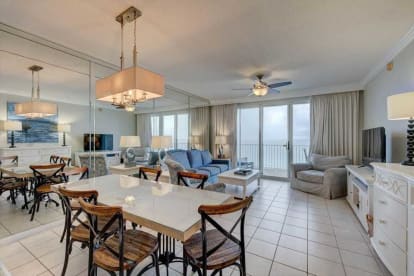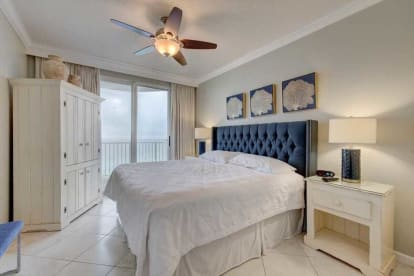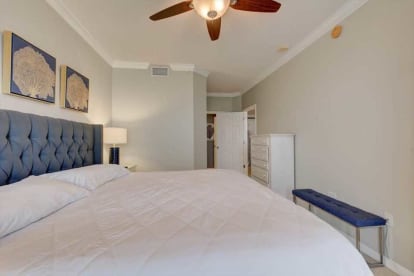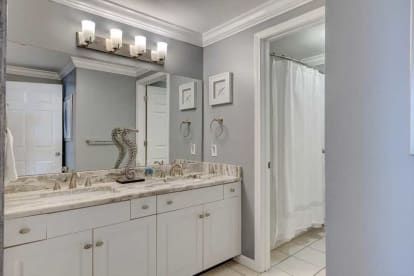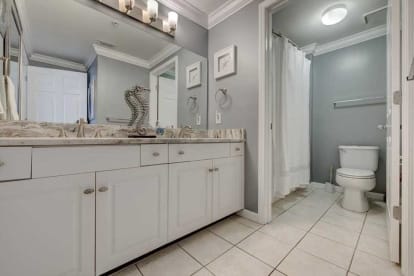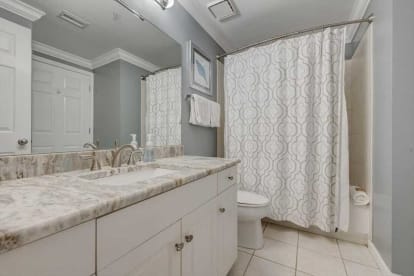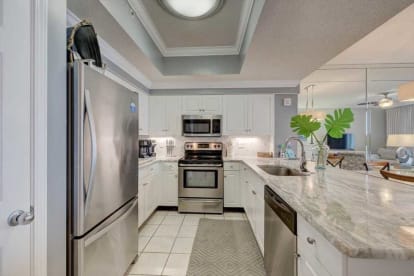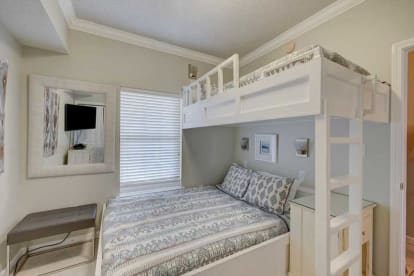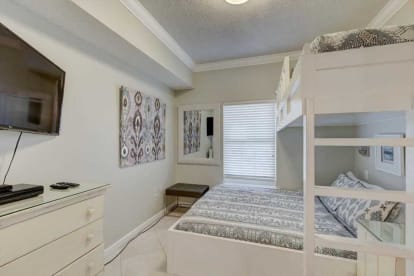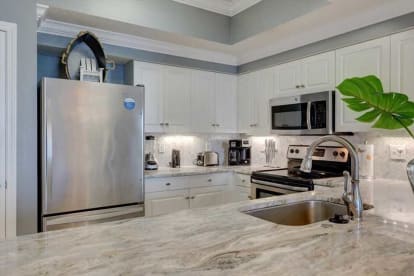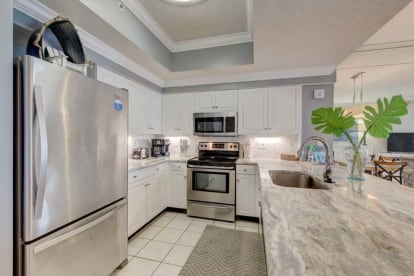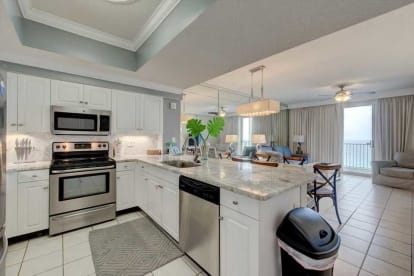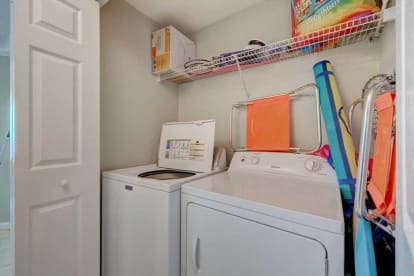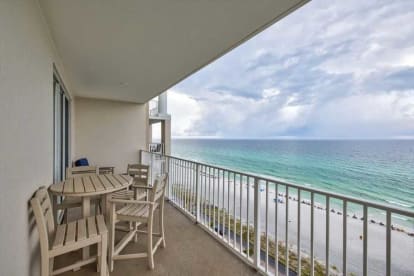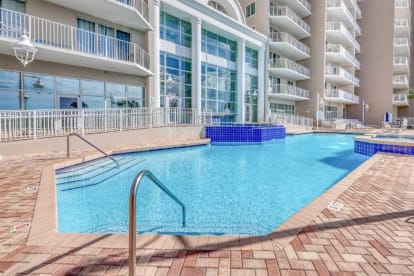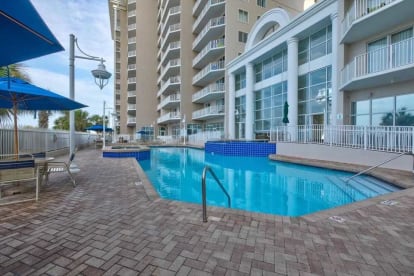 ---

My ECBYO Majestic Sun Listing
Description
Majestic Sun 1011A Amazing Views , Diamond Floor plan Condo 2/2

2 Bed | 2 Bath | Accommodates 7 (when sleeper sofa is utilized) | NOT Pet Friendly

All of our properties do require a Saturday-Saturday stay during Summer and Other Peak times of year

Master Bedroom 1: King bed, full view of Gulf of Mexico
Master Bath 1: Full bath with shower/tub combo

Guest Bedroom 2: Bunk beds with Queen lower and Twin upper
Guest Bath 2: Full bath with shower/tub combo

Living Room: Queen sleeper sofa
-Gulf-front, 10th floor balcony with fantastic view
-Living room with full view of Gulf of Mexico
-Updated Baths with granite
-Completely updated, fully stocked Kitchen
-Extra large capacity Washer/Dryer


Majestic Sun Amenities
-Large Outdoor/Indoor pool - heated during cold weather
-Jacuzzi-2 at outdoor Pool
-Majestic Sun Community Fitness Center on site
-Large beach
-Majestic Sun community grills
-Seascape 18 hole golf course
-Adequate parking
-Gated community
-Several restaurants within walking distance such as Whales Tail, Cabana Cafe and more.
-Activity Rentals - Bike rentals, parasailing, jet ski's, etc.
-Only one mile from the Silver Sands Designer Outlet Mall and Destin Commons, a new shopping, dining, and entertainment area.
-Just a few miles from the Destin Harbor, boating, fishing, great restaurants and entertainment.

About Majestic Sun

Enjoy all of the luxury amenities this beautiful, 12-story beach resort has to offer. Situated on 2000 feet of sugar white sand beaches, the Majestic Sun at Seascape is one of Destin's premier resorts.

Here, your leisure and recreational choices are almost endless with an on-site, 18 hole golf course, eight tennis courts, on-site fitness center, and a 3200 square foot heated indoor/outdoor pool with bubbling hot tubs.

There is truly something to satisfy everyone - championship sport fishing, designer outlet and boutique shopping, and outstanding gourmet or casual dining. With so many options you may just want to soak in the sun or take a sunset stroll enjoying one of the most beautiful beaches in the world.

Keywords: Condominium, Destin Florida Beach Rental by Owner, Gulf Front, Majestic Sun Condos
From/To
Nightly
Weekend
Weekly
Monthly
Min Nights
12/09/2023
12/13/2023
$178
--
$1,065
--
3
12/14/2023
12/14/2023
$184
--
$1,100
--
3
12/15/2023
12/18/2023
$268
--
$1,604
--
3
12/19/2023
12/31/2023
$288
--
$1,725
--
3
01/01/2024
03/01/2024
--
--
--
--
56
03/02/2024
03/08/2024
--
--
$1,397
--
7
03/09/2024
03/22/2024
--
--
$1,857
--
7
03/23/2024
04/05/2024
--
--
$2,057
--
7
04/06/2024
05/03/2024
--
--
$1,597
--
7
05/04/2024
05/17/2024
--
--
$1,897
--
7
05/18/2024
05/24/2024
--
--
$2,197
--
7
05/25/2024
06/07/2024
--
--
$2,597
--
7
06/08/2024
06/21/2024
--
--
$2,997
--
7
06/22/2024
07/05/2024
--
--
$3,297
--
7
07/06/2024
07/26/2024
--
--
$2,997
--
7
07/27/2024
08/02/2024
--
--
$2,797
--
7
08/03/2024
08/09/2024
--
--
$2,197
--
7
$500 Advance and the Balance Paid 30 Days Prior to Arrival for Weekly Reservations
Guests must be over 25 or Accompanied by Parents or Legal Guardian for the Duration of Their Stay
No Smoking in Condos or on the Balconies at Majestic Sun--Smoking Area is Located in the Parking Garage 
Pets are Not Allowed for Rental Guests at Majestic Sun
Beautiful Condo with a Gorgeous View!!

This condo is very clean and has all of the amenities you need to make your stay enjoyable. All remodeled and so pretty. Very satisfied with everything. Hoping to come back for another vacation. The balcony is lovely to sit on during sunset. The only thing I would love to see improved is the wifi. It is slow and drops out a lot. This is in the building though and not specific to the condo. Loved the condo!! Thanks so much for the great vacation.
08/12/2016
Beautifully Decorated and Clean!

We had a wonder stay over spring break. I would definitely stay at this property again! I have stayed at Majestic Sun many times, and this has to be one of my favorite condos.
03/17/2017
Daily Dolphin Sightings!

Beautiful property with amazing views!
04/07/2017
Stunning from the Moment You Step on to Property and Breathtaking When Open the Condo Door

My family and I had a wonderful time in this beautiful condo. Will definitely be planning another trip to this condo again in the future.
04/14/2017
Great condo

ATTENTION!!!!!Anyone looking for a good 2 bedroom condo, look no more. This is the condo for you. My husband and I spent last week here and enjoyed every aspect of it, beautiful view and clean. Everything was great especially the kitchen and bathrooms. Great proximity to everything, especially shopping and eating. Hope to be back next year.
05/05/2017
Very Clean and Well Maintained
Loved the location and the condo was beautiful. Will definitely stay there again
07/01/2017
Beautiful Condo

The condo was very spacious and beautiful, the beach view was amazing. I enjoyed everything about the condo except the bed was uncomfortable for me. Overall I had a great experience of being in Florida for the first time.
VRBO Review #23579845 submitted 9/15/2018

08/25/2018
Enjoyed my stay, property manger very helpful
Very nice condo with good views
HomeAway Review #24735270 submitted 12/22/2018
12/01/2018
5 stars!

We had a fantastic time during our stay. The views from the condo - family room and master bedroom are amazing. Every seat in the house was comfortable. The location is fantastic - close to everything. The parking was so easy and very convenient. I felt really taken care of on this trip from the fantastic instructions ahead of time, to the cleanliness and readiness of the unit (it was spotless - thank you!!), to the communication while I was there. I would stay here again in a heartbeat. Thank you!!
Homeaway Review #25637203 submitted 3/27/2019
03/16/2019
We saw dolphins :)

Absolutely beautiful condo. The views can not be beat. Sitting on the patio any time of the day was so peaceful, even saw dolphins. Had everything we needed and plenty space for our family of 4. We had our friends (another family of 4) over for dinner one night and more than enough room for us all to cook and eat comfortably. We can't wait to come back!
Review #25970736 submitted 4/30/2019
04/20/2019
first time - hit a home run


There is so much I have to say about this! First I'll start by saying we are first time visitors to Florida. Booking a place online is scary for me, but the owners and company made this an easy process! The room is EXACTLY how it looks online. The master bedroom and the living room have absolutely gorgeous views of the ocean!! We saw dolphins swimming in the ocean on multiple days! The room is spotless. We have 2 small kids and this room was perfect for us! They had their own bathroom and bedroom which made getting ready a breeze. We all enjoyed the easy beach access and the pool area. The location of the condo is perfect. We spent days in Destin/Fort Walton as well as Panama City and both were a short distance from the condo. The condo was equipped with everything we needed for our stay, including beach chairs and toys for the kids. I have seen a couple of reviews mention how uncomfortable the bed is, however my husband and I both found it extremely comfortable. This whole vacation has been the best one we have had yet! I highly recommend this room and this company! Laura and Renee have been more than helpful with any questions we have had!
VRBO Review #26486944 submitted 6/8/2019
06/01/2019
wonderful

Destin is awesome
VRBO Review #26192300 submitted 6/6/2019

05/11/2019
thanks

Thank you. We had a wonderful stay.
VRBO Review #26705789 submitted 6/22/2019
06/15/2019
great location

Excellent property located right on Old Scenic Highway 98 providing fantastic views of the beach! Clean accommodations with recently updated interior. Highly recommended!
VRBO Review #27390811 submitted 7/20/2019
07/06/2019
Definitely recommend!!

We had a wonderful time at Miramar Beach. The condo was beautiful, clean and perfect for all our needs. The view is spectacular and we had a great experience. Definitely recommend!!
Review #27597426 submitted 7/30/2019
07/20/2019
easy walk to the beach


Condo was clean and well appointed. Beautiful ocean views and easy walk to the beach!! Just as advertised!!
Review #28316683 submitted 9/3/2019
08/24/2019
loved it
Nice, clean, excellent view!
VRBO Review #28642835 submitted 9/29/2019

09/21/2019
enjoyed the location and the pool

VRBO Review #54143361
Really enjoyed the location of this property and the use of the onsite pool. Condo was excellent and can't wait to stay again.
06/06/2020
definitely recommend


Everything was great with our stay, definitely recommend and we will stay here again in the future for sure.
VRBO Review #55097429
06/27/2020
The second bedroom bed situation worked perfectly


We enjoyed a wonderful week in this condo. The second bedroom bed situation worked perfectly for our family.
VRBO Review #56368301
08/01/2020
well kept

Beautiful apartment. There are really no negative things to say about it. Very spacious and well kept and the view is just the cherry on the top. Kitchen is equipped with everything necessary for cooking. There are several beach accessories available as well. Beach is just across the street and it has a few grocery shops close by. I will definitely recommend it to my friends and family and will come back to it myself when visiting Miramar Beach again.
09/05/2020
Beautiful upgrades

Our family really needed a relaxing beach experience for the holidays. This resort did not disappoint! The condo was just as pictured in the listing. Beautiful upgrades, easy ability to do laundry, and had everything you need to cook in the kitchen and eat in. It was very spacious for the three of us and the beds were very comfortable. Our view of the beach and emerald waters of the gulf were priceless...we watched the sun come up and set every night. We also were able to sit on the beach everyday...albeit a little chillier as expected in December! We did not use any of the indoor facilities such as the pool or gym as we wanted to be outside in the sun as much as possible. Check in was so easy and Renee/Laura were very responsive to any questions. We'll be back...for sure!

12/26/2020
excellent


Excellent place to stay the week at!
03/13/2021
comfortable


Very comfortable for 4 adults; kitchen well stocked; beautiful beach front views!


04/24/2021
check in was easy

We had a wonderful time, check in was easy, the unit was nicely decorated, the view is fantastic. Contacted the property manager for a noise when using the dryer but it stopped after awhile, they responded right away! Looking forward to 2022!
07/24/2021
excellent view of the beach
Destin is a great place to Vacation, and this place has an excellent view of the beach. We love the sound if the ocean and would leave the sliding glass door open at night time to fall asleep to the sound of the waves.
Justin: Date of arrival - August 28, 2021
VRBO Review Submitted 9/22/2021
08/28/2021
great angle on the sunset
The unit is located with a great angle on the sunset (many in these building can't see it), and a top-down view of the gulf allowing for dolphin pod watching every other day. We will definitely be returning here. My 'only' gripe was with the kitchen sponges. 4 old, worn out, dirty sponges were left and 0 fresh sponges. It was the first thing I went to buy to not be grossed out. After that. Great stay.
Michael: Date of arrival - September 18, 2021
VRBO Review Submitted 9/30/2021
09/30/2021
saw a dolphin & a sand shark

We love the location, love the area, beautiful beach- the gulf was the most beautiful we've ever seen it! Crystal clear all week! So clear that we saw a dolphin & a sand shark cruising the coast line! Much needed getaway, we'll be back!
05/07/2022
Views from the balcony were amazing

The condo was everything it was advertised to be and more. Views from the balcony were amazing, condo was spacious and included everything necessary to make a home away from home, and the location cannot be beat. The chairs and umbrellas available for rent each day make walking across the street to the beach even easier, without having to carry your own chairs and umbrella. We will definitely be back to the area and would absolutely love to get this exact same condo for our next trip.
04/23/2022
very responsive and professional

This property was amazing! So pretty and exactly like the listing. We needed a few things and they were very responsive and professional.
06/18/2022
very nice pool area

Unbelievable view at Destin! The condo was very very nice. The view is spectacular, very nice pool area, and all the amenities that Destin comes with. We will definitely be back!
10/01/2022
unbelievable view

Unbelievable view at Destin! The condo was very very nice. The view is spectacular, very nice pool area, and all the amenities that Destin comes with. We will definitely be back!
10/01/2022
5 stars

Beautifully decorated apartment! Awesome view right across the beach. really enjoyed the stay. Renee provided the right instructions and guidance prior, during and after our stay to ensure we had a great time - and we did!


04/22/2023
Very comfortable for 5 people.

Beautifully decorated condo. Very comfortable for 5 people. Quick walk to the beach area. Clean condo and very comfortable beds. Plenty of towels and the kitchen was well stocked. We liked the large pantry as well. Internet was incredibly fast at 200 mbps. Elevators were quick and accessible. Plenty of parking in the covered garage, even during Spring Break. The beach was clean and we loved the powdery white sand and clear, emerald water. We had beautiful views of the gulf from the large balcony. The clear, emerald water was something we had not experienced before. Lots of shallow areas for kids to play. 4 beach chairs and 2 umbrellas were provided and some beach toys. There was a vacuum cleaner, mops and brooms provided. I appreciated that because it was the first condo I have stayed in that provided cleaning supplies. Definitely stay here again. (VRBO Review)
04/01/2023
easy walk to the beach

Great week at this condo. Amazing view of the ocean and easy walk to the beach. Will definitely come back! (VRBO Review)

06/24/2023
you cannot beat the view and location

We had a wonderful stay. This is actually our 2nd time in this same exact unit. The unit is just as presented. The owners and quick to respond and easy to communicate with. We had an issue with the washing machine, which is a MUST for our family on a beach trip, and the owners werw on top of it as soon as we let them know. Kitchen in well equipped, there wasnt anything we needed that they did not have. And you cannot beat the view and location. Nice property and pool, easy walk to the beach, never had to wait for elevators.(VRBO Review)
08/19/2023
family beach getaway!
Condo was just as advertised. It was clean and the beach views were amazing. The perfect location for a family beach getaway!(VRBO Review)

09/02/2023
Property Amenities
A/C - Air Conditioning
Air Conditioning
Balcony
Ceiling Fan(s)
Children Welcome
Coffee Maker
Dishes Utensils
Dishwasher
Dryer
Elevator
Family
Fitness Room
Garage
Heating
Hot Tub
Internet
Iron Board
Kitchen
Linens
Microwave
Minimum Age Limit
Oven
Parking
Pets Not Allowed
Pool
Refrigerator
Smoking Not Allowed
Stove
Swimming Pool
Television
Toaster
Towels
Washer
Beach Front
Budget
Deck Patio Uncovered
Dining Area
Dining Room
Flat Screen TV
Game Room
Gated Community
Granite
Grill
Gulf Front View
Gulf Side View
Hair Dryer
Heated Swimming Pool
Internet Includes Wifi
Living Room
Meals Guests Furnish Own
Outdoor Lighting
Patio
Private Beach
Satellite Or Cable
Saturday
Smoke Detector
Sofabed
Sports Activities
Tourist Attractions
Washer Dryer
Wireless Internet
Tennis Court
Indoor Swimming Pool
Golf Course on Site
Events Not Allowed
Golf Course
Spa
Bicycle
Kayak Canoe
Fitness Center
Boat