Majestic Sun #310A
L O O K! Why Our Guests Keep Coming Back! 2 Kings, #1 Reviewed, Beach Service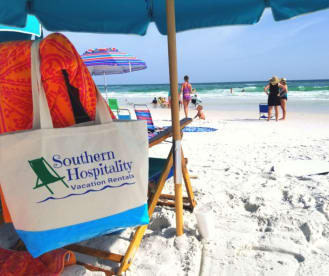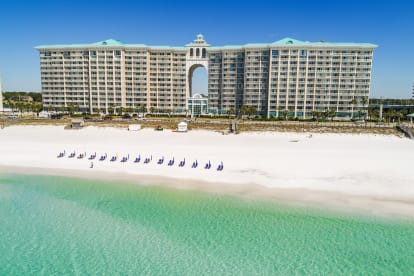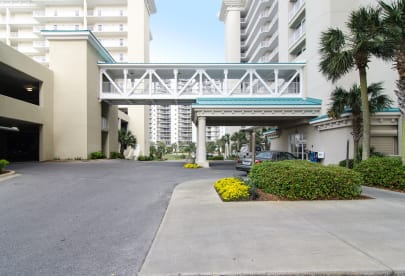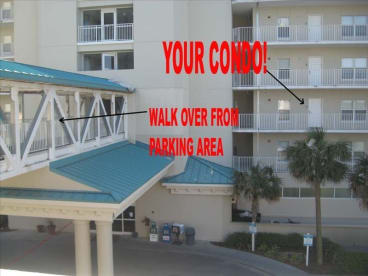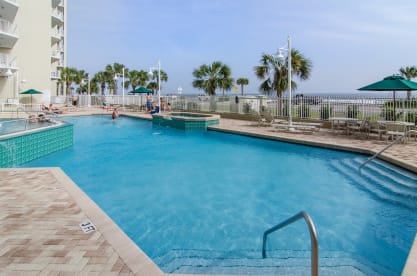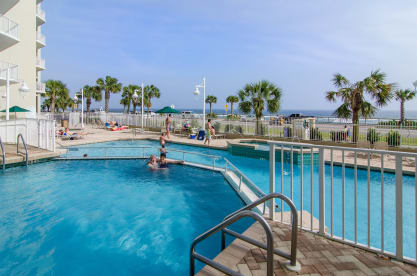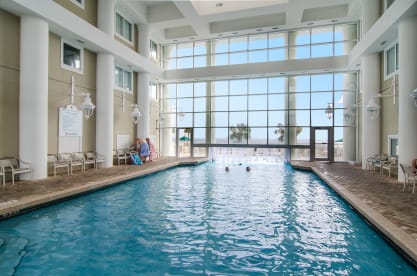 ---

My ECBYO Majestic Sun Listing
Description
SPECIAL ~ UP TO 30% OFF -- ALL OPEN NIGHTS THROUGH SEPTEMBER 30TH - 3 NT. MINIMUM
The discount will be applied automatically when you get your quote, SEE "Summer Days Deal!"

Let us show you that true Southern Hospitality and deliver a "sand-sational" rental experience!

Why are dates blocked out on our calendar?

*They may be SOLD or depending on what dates you are looking for - we DO NOT BOOK our properties more than 1 year in advance from today's date.

Contact me for more information.

May 28,2023 thru - August 12,2023 - Saturday to Saturday rental ONLY
ALL other dates in 2023 - 3 night minimum

NO TIME WARP CONDO...NO SMELLY CARPET...
THIS IS A 'TOTAL REMODEL

# 1 CUSTOMER REVIEWED CONDO AT THIS COMPLEX!

See why our guests return each year!

Are you tired of looking at picture after picture and finding the same old 'time-warp' unit with dated furnishings, stained and stinky carpet? Spend your next beach vacation at this fabulous condo at the Majestic Sun 310A. This professionally decorated 3rd floor beach home is everything you have been searching for in a vacation rental. Amazing views of the Gulf from the balcony along with a view of the pool area. Enjoy the numerous upgrades at this beach getaway. This is the perfect spot to bring the whole family! Spectacular shopping less than 1/2 mile away and dining options are literately as close as across the street. Less than 1.5 miles away is a grocery and a pharmacy. As they say... Location.. Location!

UNIT HIGHLIGHTS
- Free Beach Service Included (March - October 31st)

- Fitness area

- 2 pools (one is indoors - a rare find) and a hot tub

- Gated community with Security on the property

- Rare find - both bedrooms are King Beds (see below)

- 60 inch Flat screen HDTV in the living area, 55 inch HDTV in bedrooms

- Cable TV with HBO and surf the web with HIGH SPEED INTERNET SERVICE

- Full Kitchen with all stainless appliances and full size washer and dryer

- Luxury high thread count cotton bedding and plush towels

- Professionally furnished and decorated in a comfortable, casual style

- Keurig coffee & standard coffee maker available. Enjoy a morning cup on the balcony.

- We have a selection of beach goodies that are available for you to use.Enjoy!

- Ice chest for you to use located in condo -- keep those drinks cool while catching some rays!

-Parking is one of the perks of this condo - special walk way right to your door for the 3rd floor A bldg. units

-Our properties are No Smoking and No Pets - OWNERS ARE HIGHLY ALLERGIC TO BOTH!

Sleeps 6

Master Bedroom: King Bed, Private Bathroom With Shower/Tub Combo
Guest Bedroom: King Bed, Shared Bathroom With Shower/Tub Combo
Hide A Bed: Queen Bed, Located in Den

Pack n play and High Chair provided for the little ones

Electronic charging stations in each bedroom for your convenience

Reviews are priceless - See what our guests have said about their stay with us
*** READ MORE - comments left by our renters at the bottom of this page under the reviews section!

The Coleman Family, New York.
'My wife and I recently stayed in this unit. The condo is beautiful, CLEAN, well appointed with all upscale appliances and details, with very comfortable bedding and furniture. The location is great! Perfect view of the waves breaking on the beach; close to the pool; close to parking garage; Right on a walking / running / bike riding path for morning exercise; and what we loved best: a small Tiki Bar right on the beautiful beach in front of the condo. We had a great time at this location and the condo could not have been any more perfect ! Administratively, from initial contact with the owner to check-out, the condo is run very professionally with the owner making sure that every detail is covered. I would highly recommended this unit to anyone visiting the Destin area who is seeking a modern, clean, well appointed place to stay. I will certainly be making future visits to this unit and also recommending it to family and friends.'

The Gore Family, Taylorsville, Kentucky
'We have stayed in a couple of places in Majestic Sun and this one by far is the best. The decor is wonderful and parking is great. The beds were like sleeping in your own home. We felt like it was home away from home. I would recommend this place to everyone. We loved it and cannot wait to go back next year. All the comforts of home and more....with a gorgeous view.. The owners are great to do business with. Could not find anyone more pleasant and offer so much to their vacationers.'

Life is about choices, and your choices are all but endless

Directly on the beach across from the Majestic Sun is Whale's Tail, a Destin landmark for over 20 years. Enjoy breakfast, lunch and dinner inside or on the deck. Downstairs the bar is steps from the ocean and here you can enjoy your favorite frozen drink!

Take a vacation you will always remember….

Southern Hospitality Vacation Rentals Policy for VRBO guests:

After receipt of your booking, we will contact you directly to answer add'l questions and give you more details about the reservation process. We require all guests to read and sign OUR rental agreement and terms for our condo.. Rules of our beach home, payments and cancellation information is stated in our rental agreement. Final payment is due 60 days prior to arrival.

Keywords: Destin,Condominium,Luxury,HDTV,Beachfront,Beach Condo,Vacation, Condo,Reviews,Wifi, majesticsun-destin,2 king beds,great reviews,beachfront,beach service, VRBO stayed here,luxury
From/To
Nightly
Weekend
Weekly
Monthly
Min Nights
12/11/2023
12/22/2023
$210
--
--
--
3
12/23/2023
12/31/2023
$240
--
--
--
3
01/01/2024
01/01/2024
$239
--
--
--
3
01/02/2024
02/23/2024
$239
--
--
--
3
02/24/2024
02/27/2024
$239
--
--
--
3
02/28/2024
03/08/2024
$260
--
--
--
3
03/09/2024
04/12/2024
$378
--
--
--
3
04/13/2024
04/19/2024
$357
--
--
--
3
04/20/2024
05/10/2024
$369
--
--
--
3
05/11/2024
05/17/2024
$353
--
--
--
3
05/18/2024
05/24/2024
$376
--
--
--
3
05/25/2024
06/28/2024
$510
--
--
--
7
07/06/2024
08/09/2024
$510
--
--
--
7
08/10/2024
08/29/2024
$303
--
--
--
3
08/30/2024
09/01/2024
$408
--
--
--
3
09/02/2024
09/20/2024
$277
--
--
--
3
09/21/2024
10/25/2024
$298
--
--
--
3
10/26/2024
11/20/2024
$225
--
--
--
3
11/21/2024
11/22/2024
$225
--
--
--
3
11/23/2024
11/29/2024
$261
--
--
--
3
11/30/2024
12/01/2024
$219
--
--
--
3
Rates are subject to change without notice - please go to our website for the most accurate quote.
http://shvrs.com
Great condo, beautiful view!
Our Destin vacation was perfect! The condo was exactly as advertised, beautifully decorated, and clean. The owner, Andree', was very easy to work with. She was very responsive, and provided all of the information we needed. Our rental experience was a very positive one! We keep going back to Destin. The location is perfect. It is close to restaurants and shopping. Can't wait to go back!
10/01/2016
Best View! You can stop hunting the VRBO website...this is the one you want!
Our vacation to Destin was everything we wanted and more. The condo is exceptional. If you are going to a beach vacation then you want to be able to see the beautiful water all the time. This condo has a perfect view! You can even see it as you are washing dishes. Remembering that view is going to get me through the long Wisconsin winters! Everything about the condo is CLASSY and HIGH QUALITY, and I am not one to give false compliments. There are granite countertops, stainless steel appliances, high end furniture, full size washer and dryer, fluffy soft towels, flat screen TVs in both bedrooms and in the living room. I am already missing the comfy king size beds and soft sheets. Andree has thought of everything you might need for a fun family vacation. The closet is filled with beach toys, cooler, boogie boards, sand castle supplies, and even a cart to load it all on to get to the beach. In the kitchen you'll find an abundance of supplies and fun drinking glasses for the adults, as well as small plastic ones for the kids. She has also stocked it with all the general spices, cooking spray, etc. You will also find she has left a binder full of information for you on local restaurants/menus, directions to grocery stores, etc. Most important, it is really, really clean! What is also great about this complex is that they have an indoor and an outdoor pool. So there is always an option for the kids to swim. Parking was also easy and so close to the condo, you never have to wait for the elevator. We had an issue with getting the TV, very large by the way, to work one day. After calling the owners, they immediately contacted someone to fix it and stayed in communication with us to make sure it was done right. Andree was a dream to work with, she is very organized and helps you through the process of renting. She also sends you emails with fun information about Destin attractions, restaurants, shopping, and packing lists/reminders, etc. and of course answers any questions. By the end, you feel like she is an old family friend. She even called us to remind us about taking the kids down to the beach at night with flashlights to see the sand crabs. They loved it! I wouldn't think of staying anywhere else but in one of Andree's condos! Best wishes have a great time and seriously don't waste anymore time looking, this is the one you want! :)
07/09/2016
Amazing condo, perfect vacation
This condo exceeded our expectations. We went with another couple and the two master bedrooms with King beds and separate bathrooms was perfect. The full kitchen with crock pot and everything we needed was so useful for making meals. The location couldn't have been better! Super short walk to the beach and the umbrella and chairs reserved was crucial! The third floor location was amazing. Perfect for parking and not having to walk far plus high enough up for great views but didn't have to ride elevator or go up bunch of stairs. I can't say enough how amazing this place was. I never leave reviews unless it really deserved it, and this place did!
07/23/2016
Georgia peaches
We enjoyed our stay in this condo very much. It is the nicest, best decorated and best stocked kitchen we have ever rented. The owner was so helpful and kept us informed. Everything that is described is true. The location is convenient to everything, and the beach was easily accessible. Will definitely look forward to renting this condo again.
05/12/2016
Celebrating Mothers
The property was everything as describe. We loved the 2 master bedrooms so we each had our own space. The view was spectacular! The owners communicated each step of the way and by the end of the trip I felt like we had rented from a friend instead of online. This has been the best experience we have ever had renting through VRBO and will most definitely do it again. Thanks for helping make our weekend so special.
05/13/2016
Wedding weekend

Rented this condo for a wedding we were attending on the 21st of March. I looked all over the Internet and all I looked at had a 7 night minimum for this time since it was spring break time. Contacted the owner and explained what we were needing and she was so accommodating and let us rent it for 3 nights. When we arrived everything was so very nice. We couldn't have ask for anything better. The owner was always available for questions, problems (which we had none) and made our stay super fantastic. Only wish the condo was bigger so we could bring the whole family next time. Will definitely tent this again if we have a small group. They also had everything you might need for the beach.

03/19/2016
Wonderful Family Spring Break

We enjoyed our spring break at this beautiful condo that was equipped with all the amenities a beach loving family would want. There were chairs, an umbrella, cooler, boogie boards and a beach cart at our disposal. We could even arrange with the owners to have groceries delivered and waiting for us in the fridge when we arrived! The condo was very clean with comfortable beds, linens and a pottery barn beach feel decor. Sitting in the den or on the balcony and looking out over the ocean was a relaxing way to start and end each day. The owners are wonderful to work with, and are so accommodating. They truly care about you enjoying your vacation. You will receive a an ebook of " The Best Of" everything to do, see, eat, drink, visit etc. If you have any questions or concerns they are only a call or text away and will get back with you immediately. I highly reccomend these owners and their properties. We had a great, relaxing, low key vacation!

03/11/2016
Wonderful Condo
This condo was perfect for our vacation, easy access from the parking garage, beautiful accommodations, comfortable beds, lovely decor. The kitchen had everything you might need plus some. The owners even have beach chairs,beach cart and umbrella if you need them. I think they thought of everything to make your stay hassle free. The coco is Very close to the pool and across the street from the ocean. The owners are very nice and easy to communicate with. You will not be disappointed!
04/30/2016
Family Spring Break Trip
I have been using VRBO for years and have never experienced customer service like this! From the first conversation until we left, this owner was fantastic! Everything she explained about the condo was exactly that and more! The 2 King beds provided the best sleep of any condo we have ever stayed in. The kitchen was fully stocked with everything you could think of including a crackpot for ready to eat meals after a great day at the beach and a keruig for coffee ready to go for the morning walks on the beach. I can't even begin to tell you how wonderful it was to have beach chairs, toys, surf boards and cart there at the condo waiting for you! Did I mention that there is no waiting on elevators because the parking garage on the 3rd floor made it very easy for packing, unpacking and of course shopping at the outlet mall that is less then 2 miles from the condo. The grocery store was also located close by so everything you need is right there. The owner provided us with a guide of all the favorite locals and we were not disappointed! We will be pack and will NOT look anywhere else to rent after finding this treasure! Thank you sharing your home away from home with us!!!
04/03/2016
Fun and Relaxing

This condo was really well stocked with anything you need including beach gear. The beach service was so nice, we just walked to the beach and was set up each day with 2 chairs and umbrella. Andrea was great she let us know she was there for us if we needed her and she made the whole process so easy and she was friendly. This condo will not disappoint, and the beach is gorgeous!
06/19/2019 at 12:38 PM

06/08/2019
Perfect Stay

We loved our stay in this condo. It was so clean, Andree has thought of everything you night need. Beds were comfortable, linens were nice. Such attention to detail made our girl's trip perfect! Andree made the rental process quick and uncomplicated. I highly recommend this condo.
05/26/2019 at 6:28 PM

05/11/2019
Love this condo!

My family of 4 had an amazing time staying here for a week. The condo is well appointed with 2 bedrooms and 2 bathrooms. The complex is gated and so is the pool area. My favorite part was sitting on the balcony watching dolphins every morning and beautiful sunsets every evening. Already planning our next trip back!
04/27/2019 at 6:28 PM




04/20/2019
Awesome Stay!

This condo is beautiful, great location and very well equipped!
03/30/2019 at 4:12 PM

03/23/2019
Beautiful Condo with an excellent view

I loved every minute of our short stay. The complex was well kept. The unit itself was awesome! The view was the best. Andree provided excellent customer service. She was in contact with me before, during, and after the stay. I would definitely recommend this unit to a friend.
10/07/2018
LOOK NO FURTHER, Geat condo and owner!!

One of the nicest condos you'll find at Majestic Sun. Newly remodeled throughout. Well stocked with so many extras that most condos don't have, especially the kitchen. And free beach service, chairs/umbrella, was a huge plus, saving us $40/day. One of the easiest to access being on the third floor so close to the parking walkover. And dealing with Andree' (the owner) was great. She stays in touch and is always available if needed. My family and I will stay there again without a doubt
08/02/2018 at 12:34 AM

08/02/2018
Perfect Beach Condo

This condo at Majestic Sun fit all our requirements and more! We were two adult couples wanting to enjoy a relaxing beach trip. This place delivered! It is a nicely decorated condo with direct gulf view, easy beach access with beach service provided, two king beds (hard to find!) with private baths and everything wecould want to make our time in Destin great. The owner, Andree, is fabulous at communicating and getting you set up for a perfect beach vacation. We have been to the area many times and would rate this as our top rental. Would definitely stay here again.
04/25/2018 at 1:00 PM

04/19/2018
Family beach trip
We had the best time vacationing in Destin. The condo was very clean and comfortable. Andree was so easy to work with and hospitable. The umbrella service and beach extras ( chairs, extra umbrella) was super nice! I highly recommend this condo!
06/29/2019
Great property, great location, excellent service!
Andree was wonderful to work with. Her property was just as great as she was. It was in the perfect location, very clean and nicely decorated. When we come back we will be staying here again.


10/19/2019
Will definately go back!
Will definitely go back! Property is beautiful and they are very responsive and professional. A big plus too was that 2 chairs and umbrella were included, which made it nice because then they were set up for us everyday on the beach!!! Loved, loved loved this place!!!!
05/16/2020
Family of 4
Andree was an amazing host. Super attentive to our needs and requests. The property was very clean and had everything we needed during our stay. The beds were also very comfortable. The property sits very close to a Winn Dixie Grocery store and lots of good choices for restaurants (acme oyster bar, pascalis kitchen for breakfast take out, and fat Clemenza's were our favorites!) And the beach is literally right out of your door. The beach service with chairs set up for us was certainly a nice new perk for us! We already want to come back!
07/11/2020
Vacation!
We had a wonderful vacation this past week! The Majestic Sun condo was perfect for us. Loved how close it was to the beach for sunrise strolls & the pool was nice as well. Andree was also great to work with & easy to get in touch with, when needed. We would definitely consider staying here again for future vacations! My son cannot wait to go back!!!
10/19/2019
L O O K! Why Our Guests Keep Coming Back! 2 Kings, #1 Reviewed, Beach Service
We love our Destin vacations, but the host on this condo Andree was amazing! The location was great and the condo had everything we needed. We had an amazing week enjoying the beach and the pool!!
08/01/2020
Excellent Choice
We wanted a clean, safe, convenient, high-quality destination to make family memories. The condo was a wonderful full 2-bedroom, 2 bath (plus a pullout sofabed) unit with a bucket-list view of an amazing beach. The white powder sand is just a few minutes away, and the water was almost magical. Like swimming in liquid glass -- so clear, full of fish, warm yet refreshing.... everything you hoped for in Destin beaches. One thing I want to highlight as a HUGE deal was that this unit came with beach chairs and an umbrella included in the package. Once we coordinated it with the beach stand on day 1, we knew the 2 chairs and umbrella would be waiting for us each day. What a convenience! We had a wonderful time, went to some great restaurants, and despite a lot of people using the beach, we always felt safe and socially distanced the whole time. Andree was exceptionally responsive to any question, request or need, and made the visit just what we were looking for as a family!
08/16/2020
Beach Memories
Andree was an amazing host. Super attentive to our needs and requests. The property was very clean and had everything we needed during our stay. The beds were also very comfortable. The property sits very close to a Winn Dixie Grocery store and lots of good choices for restaurants (acme oyster bar, pascalis kitchen for breakfast take out, and fat Clemenza's were our favorites!) And the beach is literally right out of your door. The beach service with chairs set up for us was certainly a nice new perk for us! We already want to come back!
07/25/2020
Beach Getaway
Condo was as described and super convenient. Andree was easy to work with and communicated well. The beach chair service was so nice as well.
09/05/2020
Happy Guest
The property was very clean and comfortable. Andree was the best host. I will be returning!
08/23/2020
Needed short vacay
It was seamless from beginning to end. Condo was accurately described, comfy beds, spectacular views of the Gulf. Weather was perfect. Communication with owner top notch. Would definitely return.
09/12/2020
Thumbs Up
This property has the best of everything! It is beautifully decorated, clean, comfortable, convenient, and equipped with almost anything you could imagine-even a high chair that was just right for our grandbaby! Equally significant is the glorious full OCEANFRONT view from the balcony, nice amenities that include a gym, indoor pool, and super convenient parking. Even in the midst of a hurricane, unloading was a breeze! All of this and the best "host" ever! Andree made sure that our visit was awesome!
09/15/2020
Best Condo in Miramar Beach
Andree and her staff has completely out done themselves with this condo, the adminities, the generosity, southern hospitality, the location, and pure kindness. AMAZING!
03/25/2023
Dining Room
Dining Table
Eat in Counter
Eat in Kitchen
Bathroom
Bathtub
Linens & Towels
Private Bathroom
Shower/Tub Combo
Hairdryer
Bedroom Extras
Private Bathroom
Alarm Clock
Cooling Comfort
Ceiling Fans
Central Air Conditioning
Disability Access Features
Entertainment
Big Screen TV
Boating
Cable TV
CD Stereo
DVD Library
DVD Player
Fishing
Golf
Jet Ski
Kayaking
Minature Golf
CD Player
Snorkling
Stereo
Swimming
Television
TV/DVD
TV/VCR
VCR
Video Library
DVD/VCR
Smart T.V.
Bluetooth Speaker
Netflix
General
Linens Included
No Pets
No Smoking
Telephone
Voicemail
Vacuum
Fitness Center
Condo
Pack and Play
High Chairs
Managed By Owner
Home Office
High Speed Internet Access
Meeting Room
Wireless Internet Access
Kitchen
Washer/Dryer
Blender
Breakfast Bar
Can Opener
Coffee Maker
Dishes
Dishwasher
Disposal
Fully Equipped Kitchen
Garbage Compactor
Gourmet Kitchen
Ice Maker
Ironing Board
Kitchenette
Microwave
Mixer
Oven
Pots and Pans
Refrigerator
Stove
Toaster
Utensils
Crock Pot
Keurig
Outside Living
Community Pool
Deck
Outside Shower
Porch Furniture
Private Parking
Restaurants
Water Park & Wildlife Viewing
Indoor pool
Gulf/Ocean View
Gulf/Ocean Front
Balcony
Beach Chairs Provided
Beach Service Provided
View (Water)
View (Lake)
Waterfront
Beachfront
Hot Tub/Heated Spa
Parking
Covered
Garage Included
Parking for 10 + cars
Boating
Boat Rental Available
Marina
Pier
Amenities
Air conditioning
Dryer
Fitness room
Hair dryer
Heating
Internet
Iron board
Linens
Living room
Telephone
Towels
Washer
Garage
Parking
Wireless broadband
Elevator
Entertainment
Dvd
Games
Satellite or cable
Television
Toys
Kitchen
Dining coffeemaker
Dining dishes utensils
Dining dishwasher
Dining highchair
Dining ice maker
Dining kitchen
Dining microwave
Dining oven
Dining refrigerator
Dining spices
Dining stove
Dining toaster
Dining area
Outdoor
Balcony
Bike
Grill
Kayak canoe
Tennis
Water sports gear
Boat
Golf
Pool
Spa communal pool
Spa heated pool
Spa hot tub
Spa indoor pool
Safety Features
Aid kit
Detector
Extinguisher
Lighting
Lock
Monoxide detector