Nothing But The Best
Platinum Rated 2 Bdrm, 8th floor with magnificent views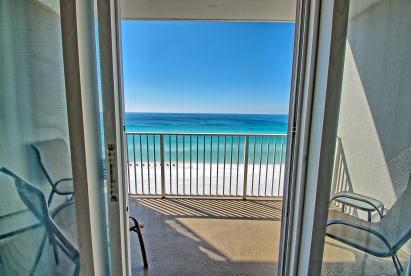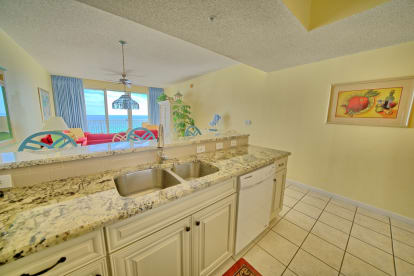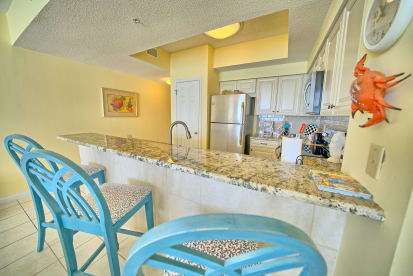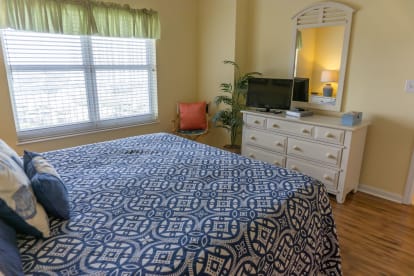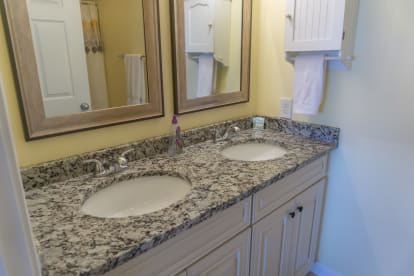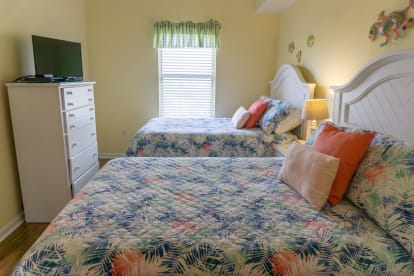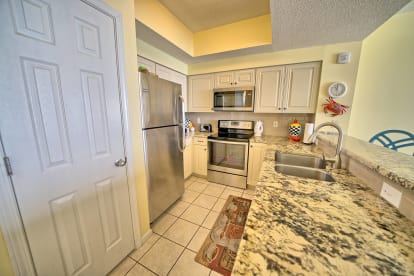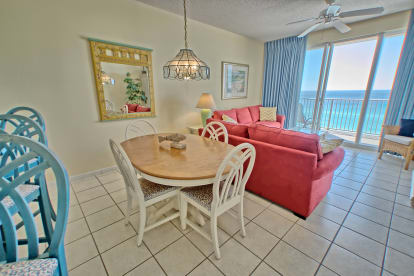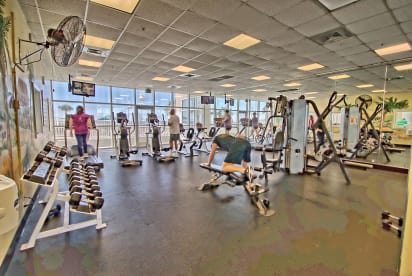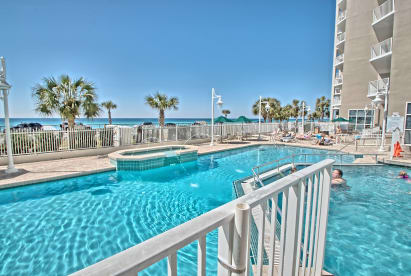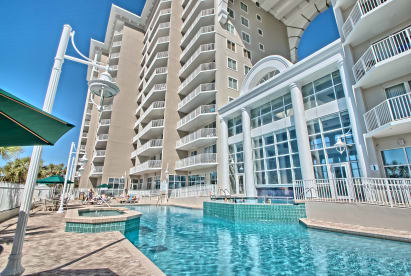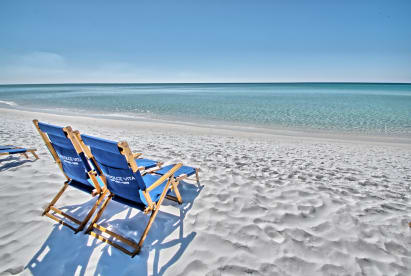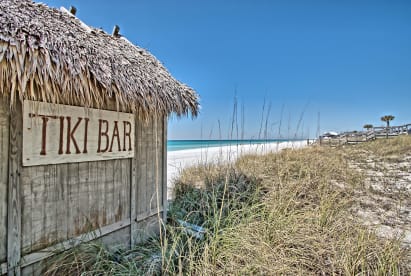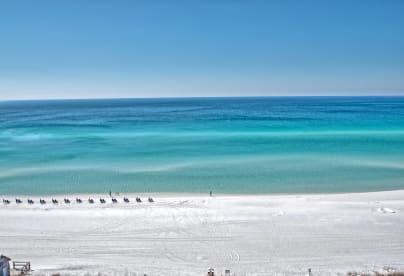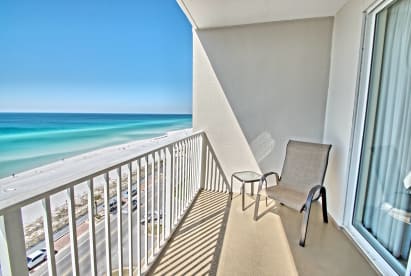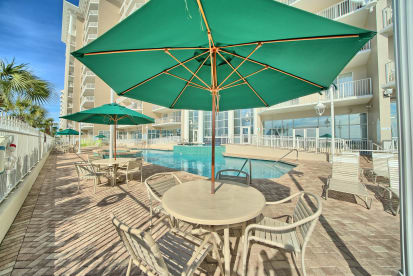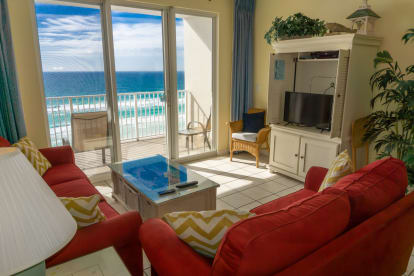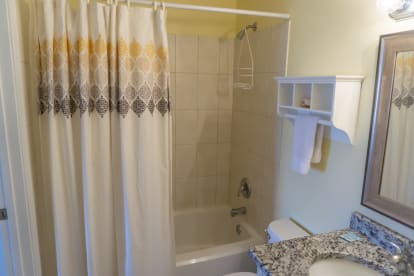 ---

My ECBYO Majestic Sun Listing
Description
Look at our 2024 Rates !!!!! Are you looking for a fun family friendly resort for your next vacation! Well, this is it! Majestic Sun sits along the emerald coast and fronts one of the prettiest beaches in the world. Turquoise blue waters and sugary white private beach. Sit back and relax on the beach or rent a kayak, or a waverunner or see all the sites while parasailing high above the beach. Majestic Sun has one of the nicest pools along the coast and is one of the only resorts that has a indoor outdoor multi level pool with a swim through wall. There are two hot tubs, and if your feeling energetic, there is a very well equipped oceanfront fitness center. Thirsty? well there is a beachside tiki bar too that serves up your favorite frozen drink out on the sand. Location location..... Majestic Sun is situated down along the not so crowded part of Destin along scenic gulf drive, on Miramar beach. Your only 5 minutes into downtown Destin but far less crowds down here. You can walk to the Wails Tail restaurant, Pompanoe Joes or the new Surf Hut beachfront bar and restaurant (our favorite)! You are also very close to the outlet shopping mall.  We know your fmaily will love the resort and the condo too. It is very well equipped with all your essentials in the kitchen and comfortable new bedding in 2023. Stunning new kitchen in 2020, new flooring in 2020.  The views are amazing from your private balcony. We look forward to seeing you and your family down at the beach. Oh, and please follow, like, and share our Facebook page, burkes beach rentals, as we always will blast out some last minute specials should they arise. Call or text us anytime 513-582-4649.  We hope to see you at Majestic Sun soon!!  
 
From/To
Nightly
Weekend
Weekly
Monthly
Min Nights
08/12/2023
12/23/2023
--
--
$1,850
--
7
03/02/2024
03/30/2024
--
--
$1,850
--
7
03/30/2024
04/06/2024
--
--
$1,950
--
7
04/06/2024
05/18/2024
--
--
$1,750
--
7
05/18/2024
06/29/2024
--
--
$2,750
--
7
06/29/2024
07/06/2024
--
--
$3,650
--
7
07/06/2024
08/10/2024
--
--
$3,250
--
7
08/10/2024
09/28/2024
--
--
$1,450
--
7
09/28/2024
10/12/2024
--
--
$1,750
--
7
10/12/2024
12/21/2024
--
--
$1,450
--
7
all rates are plus taxs and cleaning. Always ask us about last minute specials, call 513-582-4649
There are no refunds for cancellations within 60 days of travel. We are not responsible for situations beyond our control such as weather, storms or any other issue that could interrupt travel. 
Super Clean Condo with great views
Thank you to the Burkes. We loved the condo and loved the resort. We always stay at different resorts but this was the funnest by far. Kids loved the pools and we loved walking to dinner at Surfhut or Pompanoe Joes. Location is really perfect. We will be back for sure !!!!
03/04/2017
Loved This Condo
Great location. We brought our 2 kids down and they really loved the beach but jumping in to the pool on the way back to the condo, well, we couldnt get them out of the pool. Unit was very clean and well equipped. Looked like newer furniture too and bedding was new and comfortable.
Highly recommend to any families looking for a great condo, with lots to do.
03/18/2017
Great Resort
Had the luxury of staying 3 weeks here. Loved the condo, had everything we needed and was exceptionally clean compared to most we have stayed in. Heated pool was nice, the hot tubs were actually really hot which was perfect. The whole property is really well managed and run and well kept. Great location and the Burkes were easy to deal with. We already booked this condo for next season. Thanks again
02/11/2017
Great Unit
Tastefully decorated, well furnished, had everything we needed and the unit was nice and clean upon arrival. We will return for sure.
Sherry & Scott from Cincinnati
07/22/2017
We Love Majestic Sun
Our 5th trip back to Majestic Sun. We love the resort, best pool in Destin! This condo was very clean when we arrived, well cared for you could tell. We have stayed in a lot of different units, and this was one of the cleanest and well furnished. We had great weather, and loved going to McGuires Irish Pub and our favorite was Pompanoe Joes on the beach. Great HH from 3-5 pm. Owners were very easy to deal with. We will be back to this unit for sure.
08/05/2017
Fantastic Unit
Amazing Views, what a condo ! furnished with everything we needed for our vaca, very well decorated and nice furnishings too. We give this unit a solid 5 stars and have already re booked for next fall.

Owners were great to work with.
12/01/2018
Great Condo!
Everything was perfect from the booking, check in, the stay, and the departure. The Burke family makes everything convenient for you. The unit itself was great and well maintained. The view is awesome along with the best beaches around! Thank you!
08/01/2020
Wonderful condo
We loved this condo, the unit was very clean, the kitchen was gorgeous, well equipped for our family of 6. The views were fantastic from the unit. The kids watched to dolphins play almost every day. The resort itself was also very clean, and well managed. We loved it heare and will definately be back next year

The Christophers
09/14/2019
Great Condo at Majestic Sun
Weve been coming to the Majestic Sun for the past 5-6 years. This condo was by far the nicest and well kept unit we have stayed in.
Super clean on arrival, beds were great, views were magnificent this time of year with the sun setting outside your balcony.
Owners were cool to work with, we will be back to this unit again soon.
10/31/2020
Loved this 8th floor condo
We checked in and were amazed at the condo and how clean and well kept this unit was. We brought the kids and they each brought a friend and had a wonderful time. We saw dolphin and stingrays from the balcony. The beaches are white and sugar sand and we could even snorkel in the water. We saw lots of fish.
Views were great from the balcony, indoor outdoor pool were really fun, 2 hot tubs too. We walked to Pompanoe Joes twice for dinner, loved it.
cant wait to return


07/31/2021
Look no further
If you're looking for a gorgeous beach, an excellent condo and lots of things to do, look no further than this unit. This was our 8th stay in the Majestic Sun building, and our first in this unit. It was delightful. The condo is well equipped, clean and comfortable. The beach is world class. The dolphins seem to enjoy parading past just off the beach, and there are tons of nearby activities like shopping, restaurants, etc. After our 10-week stay, we're packing up to go home. But before leaving, we made a reservation to return next year. We loved our stay!
03/08/2022
Very Clean & Comfy Too
Beautiful condo, with amazing views. Watched the sunset from the balcony every night. Unit was clean, beds were super comfy.
Nicely updated kitchen too. Cant wait to return here


01/03/2023
We Love Majestic Sun
Great Pools, this resort is one of the best in Destin. Always clean, well run. Great views, condo was super nice too.

Cant wait to come back. Owners were very pleasant to deal with and answered all of our questions when we called.
06/10/2023
Nothing But The Best,
Very nice and clean Condo. Amazing view of the beach and Ocean. Perfect location to walk to several great eating places and early morning walk to Bad Ass Coffee. Can't wait to come back next year. Dave and Jill was amazing to deal with. Always answered any questions I had. Looking forward to next year. I highly recommend.
08/05/2023
Dining Room
Dining Table
Eat in Counter
Bathroom
Bathtub
Linens & Towels
Private Bathroom
Shower/Tub Combo
Bedroom Extras
Private Bathroom
Walk-in Closet
Alarm Clock
Cooling Comfort
Ceiling Fans
Central Air Conditioning
Entertainment
Cable TV
DVD Player
Fishing
Golf
Kayaking
Minature Golf
Snorkling
Stereo
Swimming
Television
General
Linens Included
No Pets
No Smoking
Vacuum
Fitness Center
Condo
Managed by Property Manager
Home Office
High Speed Internet Access
Wireless Internet Access
Kitchen
Washer/Dryer
Blender
Breakfast Bar
Can Opener
Coffee Maker
Dishes
Dishwasher
Disposal
Fully Equipped Kitchen
Garbage Compactor
Gourmet Kitchen
Ice Maker
Ironing Board
Kitchenette
Microwave
Mixer
Oven
Pots and Pans
Refrigerator
Stove
Toaster
Utensils
Water Filter
Crock Pot
Keurig
Outside Living
Community Pool
Deck
Outside Shower
Patio
Porch Furniture
Restaurants
Indoor pool
Gulf/Ocean Front
Balcony
Waterfront
Beachfront
Hot Tub/Heated Spa
Parking
Covered
Parking Available
Parking for 2 cars